Welcome to Nettleden
Secret Underground Bunkers & Abandoned Places
Nettleden is a massive resource of information on interesting and forgotten locations across the UK. As well as providing details historical information on urban exploration venues, Nettleden offers map locations, grid references, photos and videos. It also gives users the tools to comment on pages, photos and videos.
You can follow us on Twitter or Facebook and watch our latest videos on YouTube. In July 2017, Nettleden became a part of Higgypop.com, you can find our directory of urban exploration locations there.
List Of Locations
Great book if you like secret bunkers. 👍🏼 Steve makes the most obscure and unknown places seem interesting, with lots of history and maps.
Ever wondered what it's like to attend a paranormal event, deep underground? There's a great write-up of such an event as well as other underground mysteries.
The complete secret bunker instruction manual. It even includes advice on accessing bunkers, illegally or not.
UrbEx Videos
We'll take you to the places you can't go. Subscribe to Nettleden on YouTube to see our latest urban exploration and secret bunker walkthrough videos. Our channel is pretty quiet at the moment, but we plan to start uploading more regularly soon.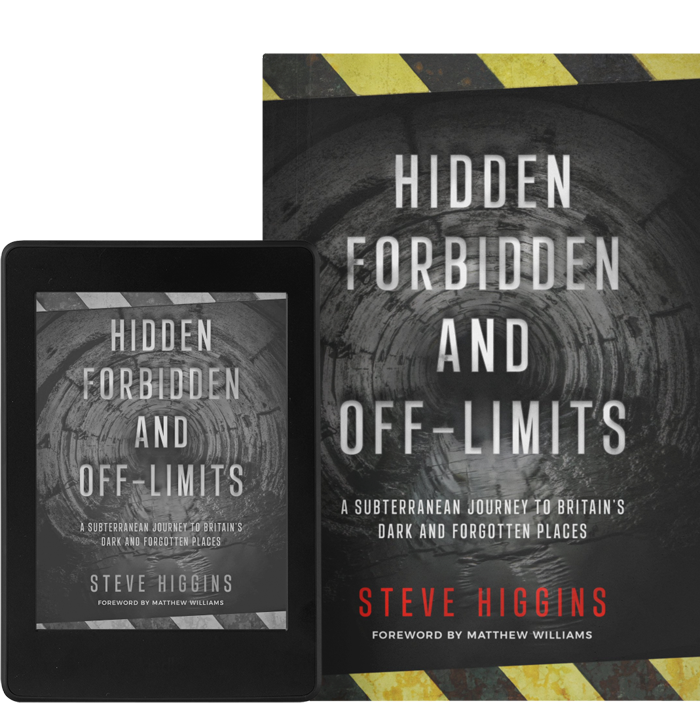 Get the book now!
Hidden, Forbidden & Off-Limits by Steve Higgins
There are as many as 60 miles of underground tunnels beneath Wiltshire, England alone. While some of these abandoned and decaying subterranean spaces are playgrounds for urban explorers, others have been shrouded in secrecy for decades. This bunker-busting journey to some of Britain's dark and forgotten places will give you the chance to peek behind the heavy blast-proof doors of some of the country's best-kept underground secrets.
Embrace the darkness and uncover the forgotten history that is waiting to be discovered below ground — the weird mix of fact, folklore, and mythology. Venture into decommissioned command bunkers, probe now-mothballed Cold War nuclear hideouts, uncover the World War II secrets that are still hidden beneath the British countryside, and find out how the tunnels left behind by 19th-century quarrymen provided a safe haven for these covert schemes.
Hidden, Forbidden & Off-Limits Available Now